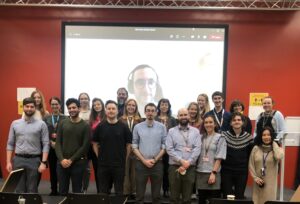 2021 has continued to be challenging for all of us, however the group has continued to progress and we have much to celebrate.
The much anticipated Kawamura group Winter Symposium took place at last on 16th Feb 2022.  We reflected on two years since the group celebrated official handover of the Chemical biology labs (Feb 2020).  In this time we have more than doubled the footprint of the group, forged ahead with equipment purchases and set-up the synthesis/cold room space.  Thanks to all the hard work of the group!
At the symposium we had a fantastic overview from the team showcasing all the diverse and exciting research happening across the group.
Great to see such a confident group of passionate researchers and fantastic to see that our research themes are progressing very well and generating outputs.
The ERC Starting grant (EPITOOLS) was completed Sept 2021 and the ERC Consolidator grant (CPTarget) started in Oct 2021 (until Sept 2025).
Exciting times for group members as they forge their own independent research groups as Chiara Maniaci continues her BBSRC Discovery Fellowship and senior PDRA Tom McAllister started his RSC fellowship in January 2022. Tom will develop new ways to understand how proteins and carbohydrates interact.
 Movers and Shakers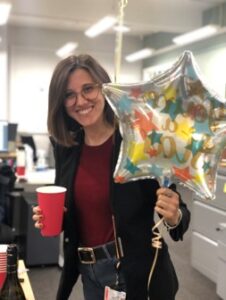 Over the course of 2012 we welcomes several new team members, including Dr Marie-Helene Ruchaud who joined us in September from Newcastle University Medical School.  She is currently developing quantitative cellular assays to investigate inhibition of SARS-Cov2 main protease by cyclic peptides.  Justina Heslop joined us as a research project manager in October to help reporting, events, social media and engagement.
We welcomed four new PhD students to the group in October, Emma Wadforth, Oliwia Rebacz, Tom Smith, and Tim Bell who will be working across a number of exciting projects funded by BBSRC, EPSRC MoS Med CTD, ERC.
We also welcomed three new MChem students in January; Oliver Crosby, Valeria Cobiltean, Hannah Hamilton in January 2022.
Dr Hilal Sarac left the group in November for an exciting role as a senior scientist at Cancer Research UK, Target Discoveries Laboratory in the Francis Crick Institute.
Vivas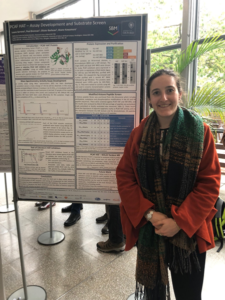 Congratulations to all of the group who were awarded PhD's in 2021!
Loane Serrano another of our EPSRC Synthesis for Biology and Medicine CDT students successfully defended her DPhil (Oxford) thesis on PCAF, SIRT1 and the regulation of substrate acetylation. Loane was co-supervised by Prof. Paul Brennan (Centre for Medicines Discovery, Target Discovery Institute, Oxford). Loane was a valued member of the group and we wish her every success in her future career!
Much to celebrate!
Well done to Matthew Peake our technician who was awarded a Chartered Management Institute – Level 3 Team Leader (Supervisor) qualification.
We had several new publications accepted in the last year- see full list here.
Our group lead Prof Akane Kawamura was conferred the title of Professor of Chemical Biology at Oxford to align with her title at Newcastle University.  Richly deserved and a great end to the year.
Looking ahead
We look forward to 2022 when we hope to get back to in-person events and get involved in some outreach events.
We are also planning a workshop in March 2022 to bring together all the chemical biologists from the School of Natural and Biological Sciences and the Medical school at Newcastle University which we hope will spark some new collaborations.
We will be running an outreach activity at the Great North Museum as part of the Science Fair Celebrating 150 years of Science, Agriculture and Engineering at Newcastle University.
We also look forward to welcoming Harriet Stanway-Gordon (DELs) – EPSRC Fellowship and Tianchen Zhang (MSc Drug Chemistry) later this year. We will be expanding the team further with Recruitment for PhD students and PDRAs.
We look forward to a year of new collaborations and projects, exciting science and lots of face to face meetings and events!